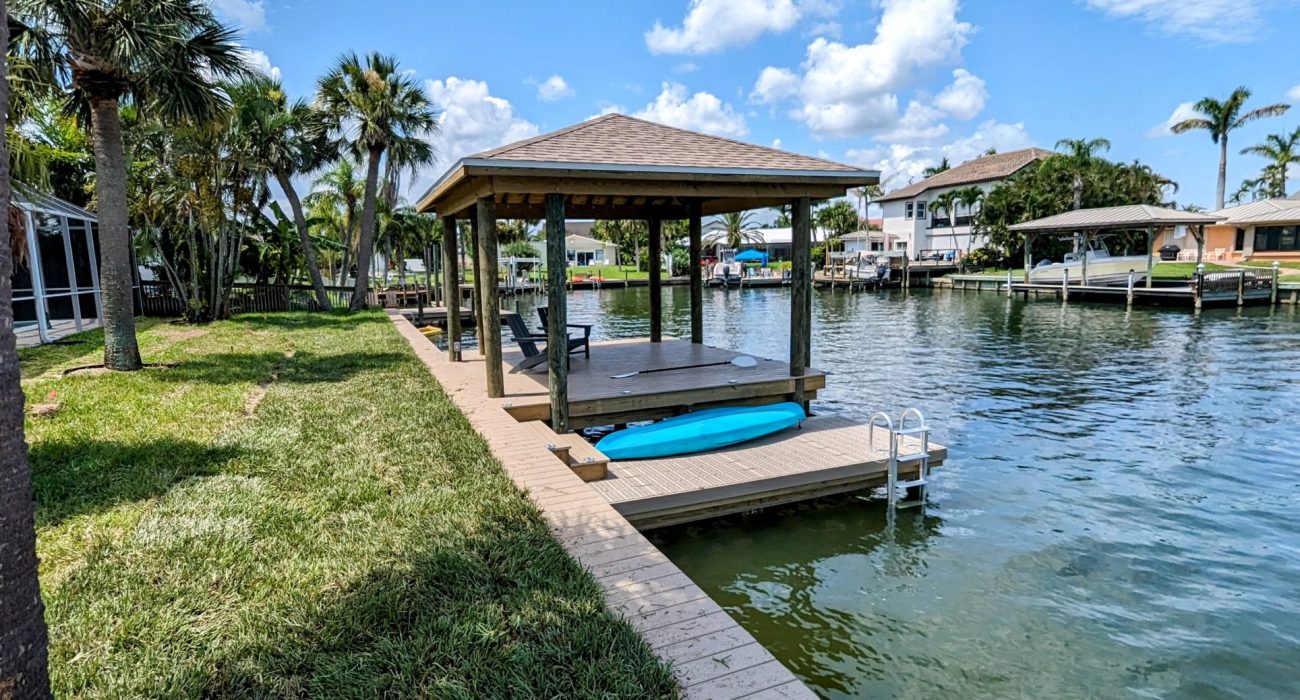 Brevard County Dock Builder, Boat Lift Installation
Whether you have a fishing dock, sitting dock, sun bathing dock, boat dock with boat slip or boat house and boat lift, we have built them all. With the wear and tear from our Central Florida sun, afternoon thunderstorms, hurricane seasons and even the crazy cold front storms, you need a dock that is built to withstand these harsh conditions year round!
Composite Decking – If you have a wood dock and are looking to upgrade to something more durable, less splinters and long lasting even against fading, composite decking might be the right choice for you. The boards are sealed, waterproof and made of durable material that resembles real wood.
Flow Through Decking – From ThruFlo premium decking solutions to other water flow through decking options this alternative to wood can withstand harsh pounding waves and doesn't expand, bend or flex when the water rises above it. Not to mention the holes in the material create a non-skid surface that even when wet is near impossible to slip on.
Boat Lifts – From pontoon boat lifts to jet ski davits we custom design and build your boat dock and boat lift for your particular vessel. All coastal properties are unique just like your boat, we will do our best to make your boat lift the most beautiful and efficient use of your waterfront space.
Boat Slips, Boat Houses – When it comes to protecting your boat sometimes that requires a metal or shingle roof with or without walls to protect your boat. Again, we work with your unique property to make your boat house look good and function as desired.
Backyard Decking – You don't have to live on the water to need a deck. From upstairs balconies, back porches, wooden pool decks, lake docks and more we can create your beautiful new landscape with wood or composite decking. With composite decking you can replace your old wood deck with a waterproof material that lasts years and years past even the best pressure treated and sealed wood.
Docks, Decks, Boat Lifts and Boat Houses We Have Installed